Golden Pearl - A Perfect Flower Gift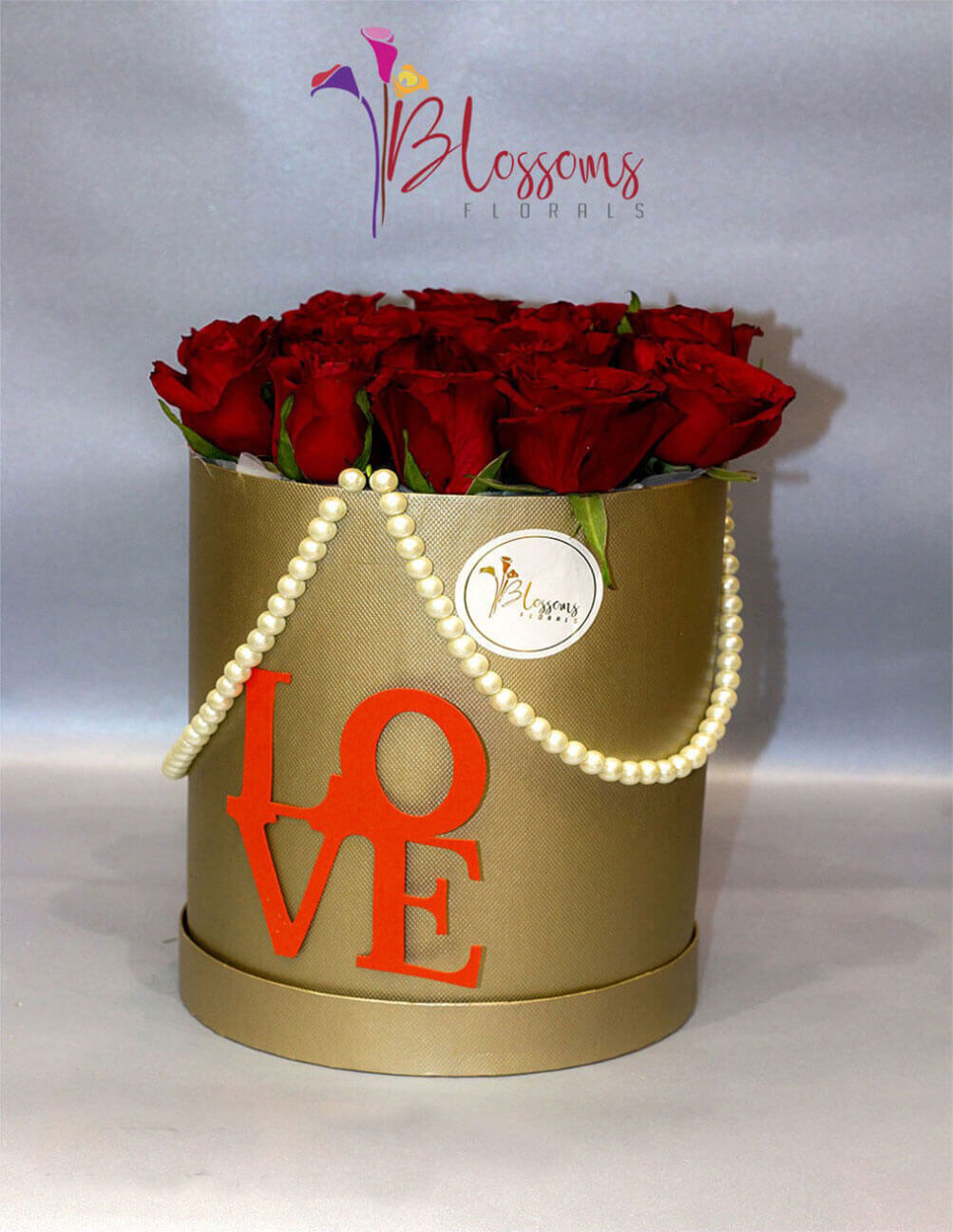 Introducing Golden-Pearl, the box of flowers with pearls on the edges of their box! Our team is excited to offer this new product to our clients. With its unique design, Golden Pearl is perfect for any special occasion. Whether you are celebrating a birthday, anniversary, or any other milestone, Golden-Pearl will add a touch of luxury to your gift.
Flowers Box Description
What sets our Box apart from other flower boxes is its attention to detail. From the moment you open the box, you will be impressed by the craftsmanship of the pearls on the edges. Each pearl is hand-picked and placed with care. The result is a beautiful and unique presentation that is sure to impress your loved ones.
The Durability of the Box
In addition to its stunning appearance, our box is also very durable. The box is made from high-quality materials that are designed to withstand the elements. Whether you are sending your floral arrangement as a gift or keeping it for yourself, you can rest assured knowing that Golden Pearl will last for years to come.
The Perfect Gift for Any Occasion
There are many different ways to get a box of flowers. You can order them online, from our website. As we provide the best services of flowers. Also, we have the best packaging and almost all kinds of bouquets and boxes. However, when you choose any product from our website we make sure that we are delivering a box or bouquet that is fresh and that the recipient will love.
Here are a few tips on how to pick the perfect box of flowers:
-First, consider the occasion. Are you looking for a birthday present, an anniversary gift, or just a way to show someone you care?
-The type of flowers you choose should be appropriate for the occasion.
-Secondly, think about the recipient's personal style. What kind of colors and designs do they like? Choose flowers that will match their taste.
-Finally, make sure the bouquet is fresh. Flowers that are Starting to wilt will not be appreciated as much as fresh ones.
When you have considered all of these factors, you are sure to choose the perfect box of flowers for any occasion!
Flowers are a wonderful way to show someone you care. Whether you are looking for a birthday present, an anniversary gift, or just a way to show someone you appreciate them, a box of flowers is always a great option. Follow these tips to make sure you pick the perfect bouquet for anyone on your list! This beautiful flower box can be used as to gift for anyone. Either you wanna pleasure your friends or your parents. Make your event and moments special by gifting your loved ones such gifts.
If you are looking for a unique and luxurious way to show your loved ones how much you care, look no further than our special box called Golden Pearl. With its beautiful design and attention to detail, Golden-Pearl is sure to make any special occasion even more memorable. Order your Golden Pearl today!