Lilies Love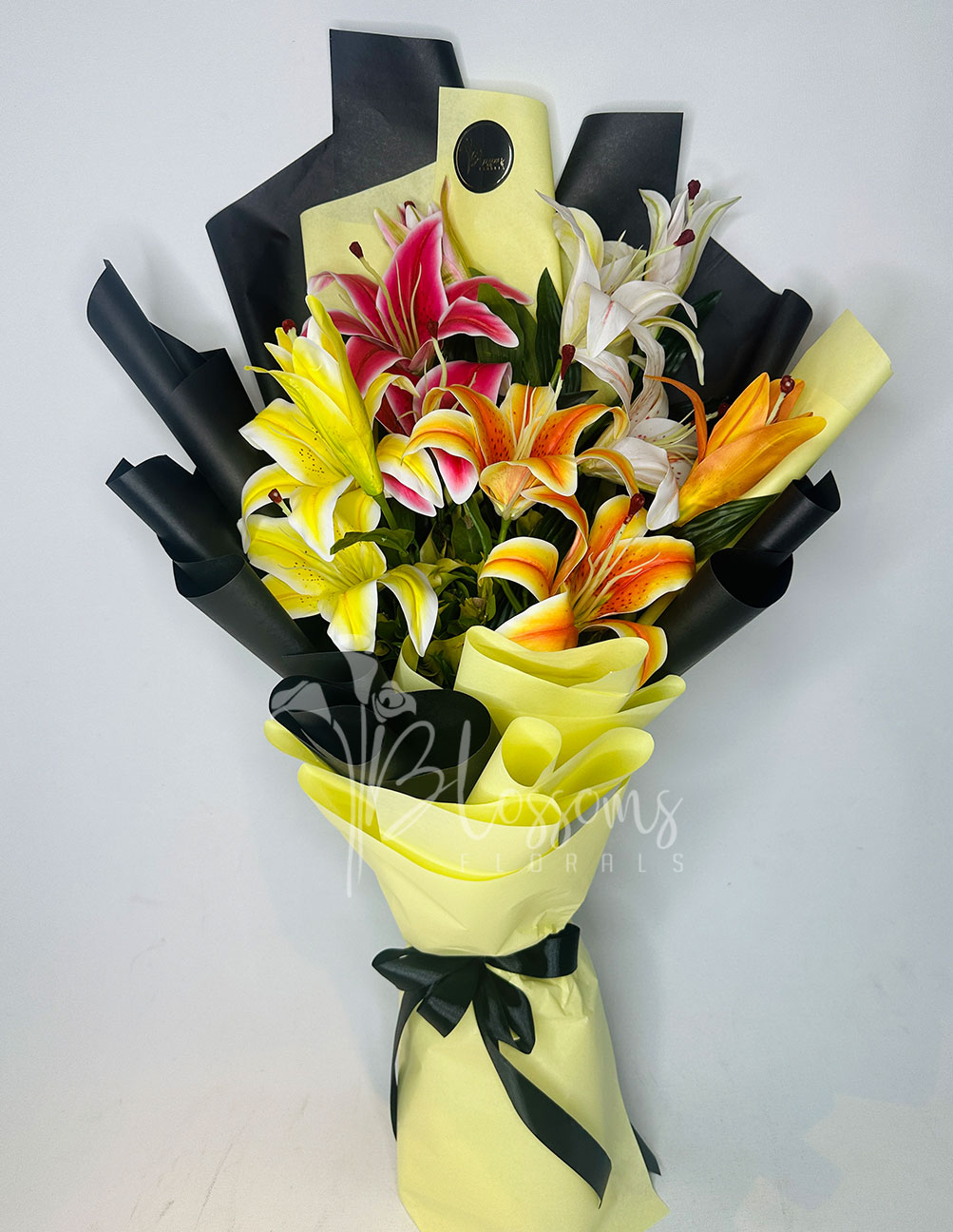 Lilies Love: Perfect Bouquet for Lillies Lovers
Are you a fan of lilies? Do these gorgeous flowers hold a special place in your heart? If so, we've got just the thing for you! Our latest blog post is all about lilies and the perfect bouquet for those who adore them. From their beautiful blooms to their sweet fragrance, there's no denying that lilies are one of nature's most stunning creations. Whether you're looking to brighten up your home or surprise someone special with a thoughtful gift, our expertly curated selection of lily bouquets will not disappoint. So why wait? Join us on this journey as we explore the world of lily love and find out how you can bring some joy into your life with these magnificent flowers!
Why Choose Lilies Love?
Lilies Love is the perfect bouquet for lily lovers because it is handcrafted with only the finest lilies. The lilies in this bouquet are of the utmost quality, and they are arranged in a way that is both creative and beautiful. When you choose Lilies Love, you can be sure that you are getting a bouquet that will impress your friends and family.
Lilies Love: A Beautiful Arrangement of Colorful Lillies
Lilies are one of the most popular flowers in the world. They come in a wide variety of colors, sizes, and shapes. Lilies are also one of the oldest flowers in existence. Fossils of lilies have been found that date back to over 100 million years ago!
Lilies are most commonly associated with love and romance. They are often given as gifts on Valentine's Day, anniversaries, or any other special occasion where love is being celebrated. Lilies also make an excellent choice for weddings. They add a touch of elegance and beauty to any bouquet or arrangement.
If you're looking for a beautiful bouquet of lilies, we've got just what you need! Our selection of lily bouquets is full of gorgeous blooms in every color imaginable. No matter what your budget is, we have an arrangement that will fit your needs perfectly.
Buy Lilies Love From Blossom Florals in Lahore
Looking for a florist in Lahore that specializes in lilies? Look no further than Blossom Florals! Our expert designers will create a beautiful bouquet of lilies that is perfect for any occasion.
Whether you are looking for a birthday gift, an anniversary present, or just a way to show your loved ones how much you care, lilies are a perfect choice. At Blossom Florals, we only use the freshest flowers to ensure that your bouquet lasts as long as possible.
In addition to our wide selection of lilies, we also have a variety of other flowers and plants available. So if you are looking for something specific, or just want to browse our collection, we are sure to have what you are looking for.
We offer delivery throughout Lahore, so no matter where you are located, we can get your bouquet to you quickly and easily. And because we know that sometimes you need flowers fast, we also offer same-day delivery on many of our arrangements.
So if you are looking for the perfect way to show your loved ones how much you care, be sure to order from Blossom Florals!