Long Stem Love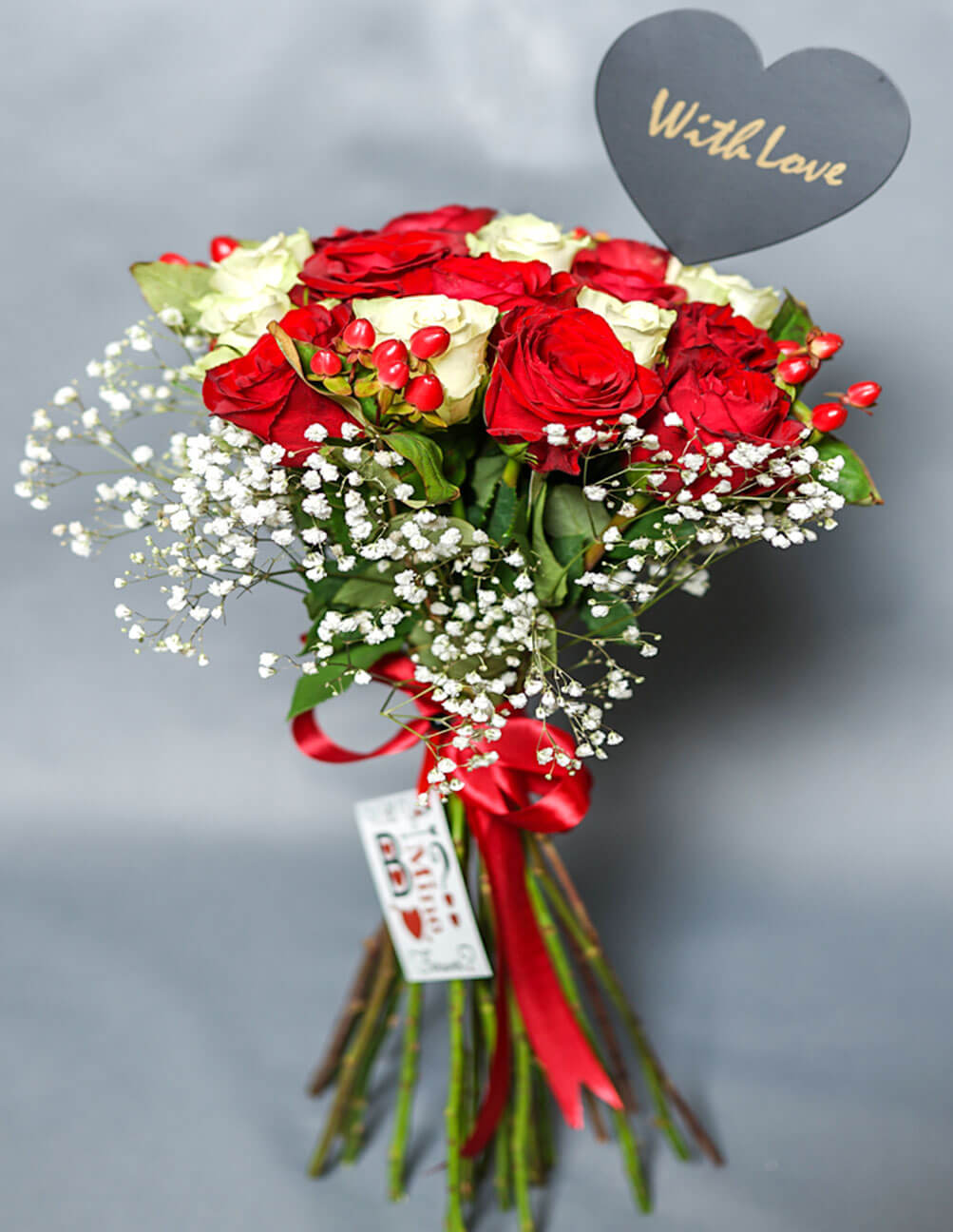 Long Stem Love: A perfect combination of white & red rose's bouquet
Undoubtedly, roses are the perfect way to show your affection for someone special. But what if you want to add a little extra flair to your arrangement? That's where the Long Stem Love bouquet comes in! A long-stem rose's bouquet is a great way to show your special ones how much you care. The added length provides a dramatic look that is sure to impress. And when combined with white and red roses, the result is an absolutely stunning bouquet!
What are the benefits of a long-stem rose's bouquet?
When it comes to expressing your love, nothing quite says "I love you" like a beautiful bouquet of long-stem roses. And what could be more perfect than a stunning combination of white and red roses?
There are many benefits to giving or receiving long-stem roses. For one, they are an eye-catching display of affection. The longer the stems, the more dramatic the impact. They also convey a message of true love and devotion.
In addition, long-stem roses are generally seen as being more romantic than shorter-stemmed varieties. They are also a classic symbol of luxury and refinement. And, of course, they smell absolutely amazing!
So if you're looking for a way to really make your special someone feel loved this Valentine's Day, or on any other special day, go with one of our amazing bouquets and we named it Long Stem Love. It's an absolutely timeless gift that will always be appreciated.
What is Long Stem Love
This special bouquet is beautifully arranged with different flowers. The fresh, fragrant blooms are tied and accented with baby's breath, red roses, white roses, and berries. Whether you're celebrating an anniversary, expressing your gratitude, or simply showing your affection, this lovely bouquet is sure to make a lasting impression.
How to care for your Long Stem Love bouquet
If you're lucky enough to receive a bouquet of long-stem roses, it's important to take proper care of them so they'll last as long as possible. Here are some tips:
Cut the stems at an angle, about an inch from the bottom. This will let the roses absorb more water.
Place your flowers in a clean vase. Add a penny or two to the water to help keep the stems sealed.
Refill the water every few days and cut the stems again if necessary.
Keep your roses out of direct sunlight and keep the vase clean.