Pick Dark Glam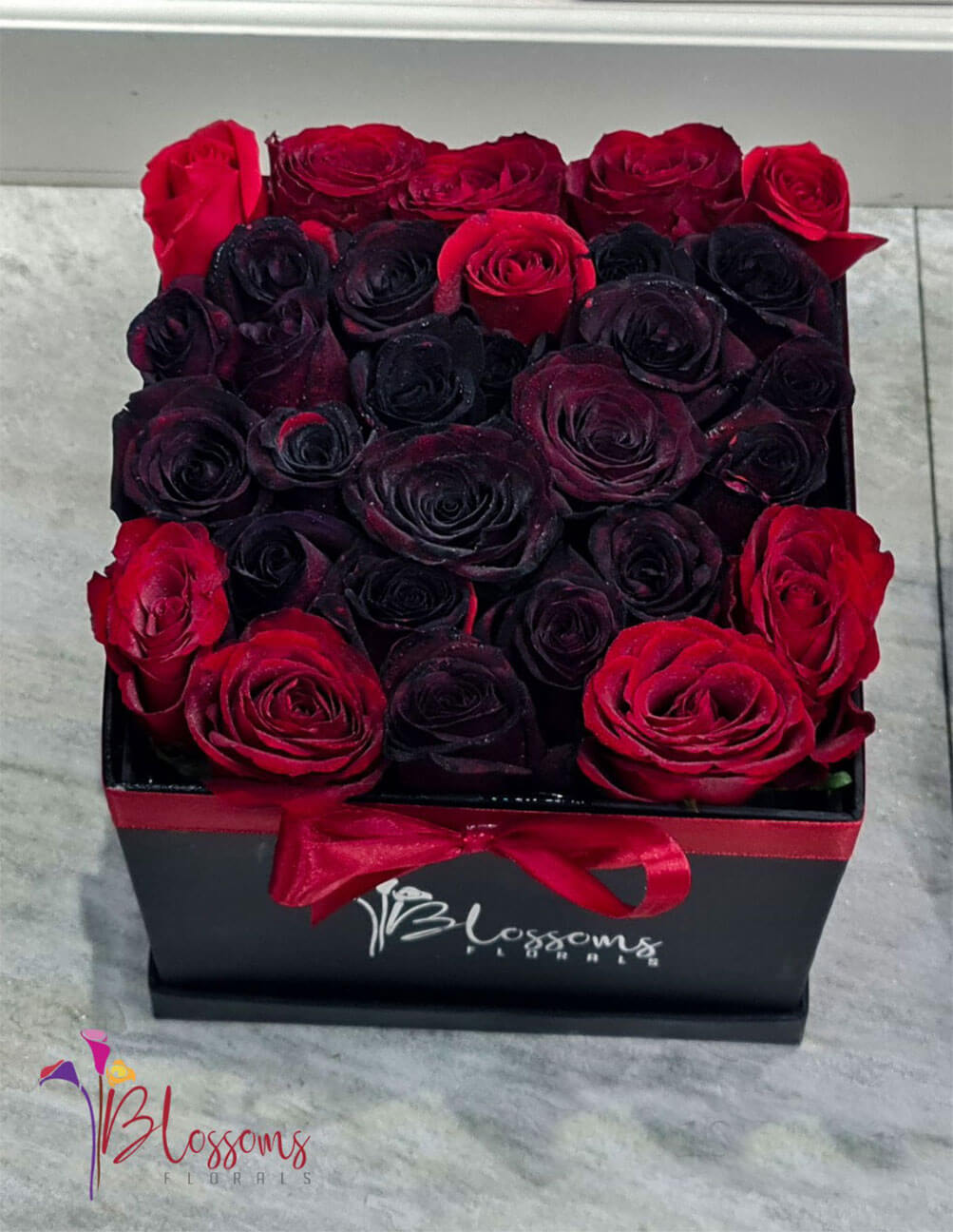 Bored of Usual Roses? Pick Dark Glam
Looking for a fresh way to show your affection to someone special? Tired of the same old flowers that everyone else gives? Then it's time to choose the dark glam! These luxurious and dark red floral arrangements are perfect for anyone who wants to make a bold statement. Whether you're celebrating an anniversary or just want to surprise your loved one, dark glam is sure to impress. So why settle for ordinary roses when you can go all out with something truly unique? Let's explore the world of dark glam together!
Why Choose Dark Glam Bouquet?
There are many reasons to choose a Dark Glam Bouquet over the usual roses. Here are some of the reasons:
The dark colors of the flowers in the bouquet add a touch of sophistication and glamor.

The bouquet is perfect for making a bold statement.

The unique design of the bouquet is sure to stand out from the rest.

Dark red roses would add some extra attraction to the bouquet.
What Dark Glam Includes?
Before we get into what dark glam includes, let's first answer the question: "What is dark glam?" Dark glam is a new trend in floral arrangements that takes the traditional glamour of roses and adds a touch of darkness. This can be achieved by adding darker flowers, such as black roses, or by using different shades of pink and red.
So, what does dark glam include? As we mentioned, black and dark red roses are a key elements. These colors add a sense of sophistication and mystery to an arrangement. So Blossom Florals choose two shades of red roses to achieve the unique look of this beautiful bouquet. The combination of dark and light red roses is elegant and eye-catching. Red and black always complement each other so the black box makes the bouquet complete.
If you're looking for something truly unique and want a customized bouquet, we can also add some more creativity to your dark glam arrangement. This could include adding feathers, beads, or even crystals. The sky is the limit when it comes to creativity!
Whom You Can Give Dark Glam?
If you're looking to add some edge to your floral arrangements, dark glam is the way to go. Deep, rich colors like black and dark red add a dramatic look to this special bouquet. Here are some tips on whom you can give dark glam flowers:
Your best friend who is always up for a good time

Your boss or supervisor who you want to make a good impression on

Someone you're dating who you want to impress

Your mother or grandmother who appreciates classic beauty

Your other half who you love the most
Buy Dark Glam From Blossom Florals
If you're looking for a unique take on the classic Valentine's Day flower, or on your anniversary or even if you want it for your loved ones just by the way, look no further than Blossom Florals' Dark Glam box. These gorgeous blooms are perfect for adding a touch of edge to your special day/feelings.
With deep rich red to light red roses, the Dark Glam is sure to stand out. And with their long-lasting blooms, these flowers are sure to make a lasting impression.
So if you're looking for something different, be sure to check out Blossom Florals' Dark Glam. You won't be disappointed.