Bride Bouquet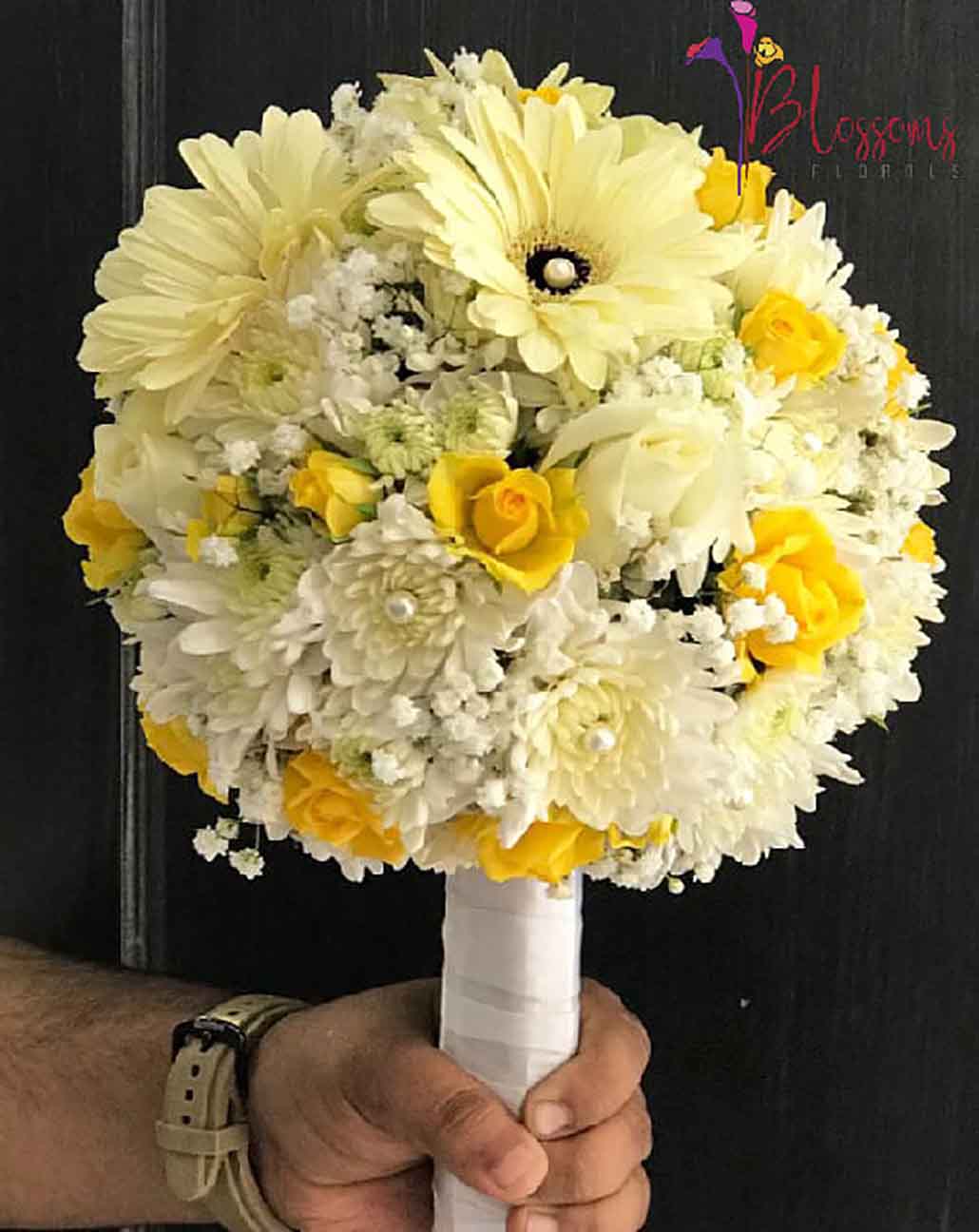 The Ultimate Guide to Choosing Your Wedding Bouquet
When it comes to the wedding, the details can feel overwhelming. But that's where the beauty of wedding planning comes in. You get to choose everything! The little details are what set your special day apart from everything else's. That also means you need to think carefully about every decision you make. That includes a bride bouquet, which many brides consider one of their most essential accessories.
Once you walk down that aisle, nothing will remain in your memory more than your bouquet and its significance on your big day. It's not just about aesthetics – it reveals something deeper about who you are as a person and what kind of future you want to build with your partner. If you feel like there is too much pressure involved in choosing the perfect bouquet for yourself, relax – we have got you covered with this ultimate guide on how to choose the right one for yourself:
What's the difference between a bouquet and a flower basket?
When it comes to wedding bouquets, there are two main types: bouquets and flower baskets. Both have their own unique benefits that can make them the perfect choice for your big day. So, what's the difference between a bouquet and a flower basket? Bouquets are typically made up of a collection of flowers that are tied together with a ribbon or string. This makes them easy to carry and ensures that they stay together throughout the day. Flower baskets, on the other hand, are typically made up of a single type of flower arranged in a basket.
This makes them more difficult to carry, but they can be a beautiful addition to your decor. So, which is right for you? It really depends on your personal preference and the overall look you're going for on your big day. If you're looking for something traditional, a bouquet may be the way to go. If you're looking for something a little more unique, a flower basket may be a perfect choice.
Why is The Bouquet so Important?
A bride's bouquet is an important part of the wedding ceremony. It is a symbol of love and commitment. The bride's bouquet is also a way to show the unity of the couple. A bride bouquet is a special bouquet that is made for the bride. It is usually made of flowers that are white, yellow, or a light color. The bride's bouquet is usually given to the bride by the groom during the wedding ceremony.
Types of Bouquets
There are many different types of bouquets to choose from, and the right one for you will depend on your personal style and the overall feel you want for your wedding. Here are some of the most popular types of bouquets:
1. Round Bouquet: This classic bouquet shape is perfect for any bride. It is traditionally very full and lush, making it a great choice if you want a dramatic look. Blossom Floral has a huge variety of such bouquets.
2. Cascade Bouquet: This type of bouquet is perfect for the bride who wants a more elegant look. It features flowers that cascade down from the center, creating a beautiful effect.
3. Nosegay Bouquet: This small, round bouquet is perfect for the bride who wants something simple and chic.
4. Posy Bouquet: This type of bouquet is similar to a nosegay, but it is usually smaller in size. It is a great choice for an understated look.
5. Arm Bouquet: Also known as a "hand-tied" bouquet, this type of arrangement is perfect for the bride who wants to be able to carry her bouquet with ease. The stems are usually wrapped in ribbon or fabric, making them easy to hold onto during the ceremony and reception.
How to Choose Your Bouquet?
When it comes to choosing your bride bouquet, there are a few things to keep in mind. The first is the overall style of your wedding. Are you going for a more traditional affair or a more modern one? This will help narrow down the type of bouquet you should choose. If you're not sure what kind of flowers you want in your bouquet, take a look at your wedding dress. Is it heavily adorned? If so, you might want to go with a simpler bouquet so as not to compete with your dress.
On the other hand, if your dress is more simple, you can afford to go a bit more dramatic with your bouquet. Your wedding venue will also play a role in choosing your bouquet. If you're getting married outdoors, for example, you'll want to choose seasonal flowers that will be in bloom on your big day. The same goes for if you're getting married in a church - white lilies might not be appropriate. Finally, think about how you want to feel on your wedding day. Do you want to feel like a princess? A glamorous movie star? Or something in between? Your choice of the bouquet should reflect how you want to feel on your big day.