Flawless Flutter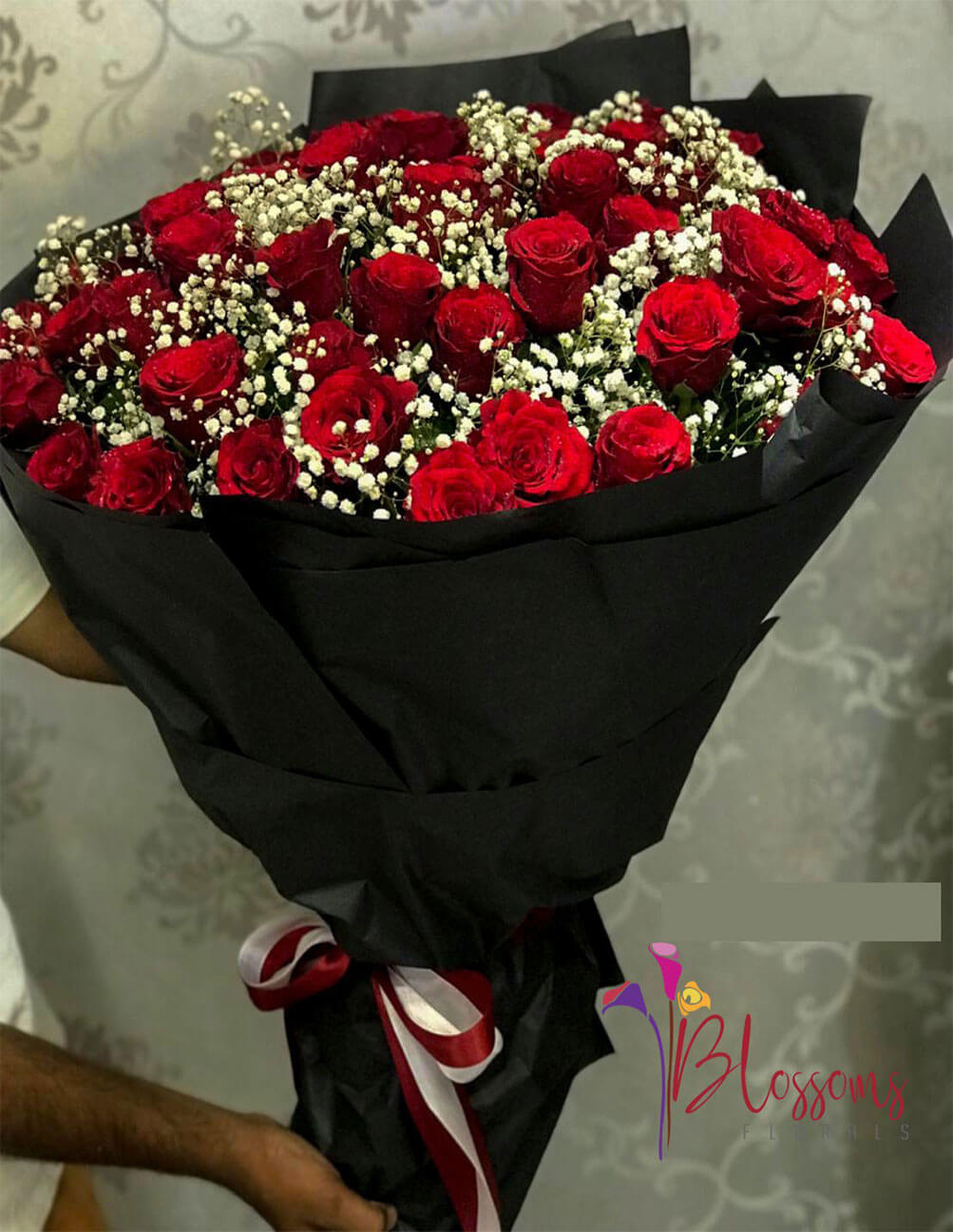 Flawless Flutter - A perfect bouquet for your loved ones
Flawless flutter is a beautifully organized flower bouquet. It is composed of red roses or sometimes white and babies breathe. The luxuriant arrangement is sure to brighten your day thanks to the textured blossoms and muted tones that are included in it. This arrangement, which was created by the skilled artisans of Blossom Florals, is a wonderful way to show those you care about the most how much you adore them. It is composed of a variety of flowers, including peach roses, pink alstroemeria, light green hydrangea, berries, baby's breath, white daisies, and soft pink carnations. This bouquet is so beautiful that sometimes it seems artificial, the freshness and fragrance of the flowers are so amazing.
This customizable bouquet is one of a kind since it possesses qualities that are not shared by any other bouquet. It is made up of white roses and red roses that are stuffed in white and brown or pure black paper, which makes it more unique and provides the impression of a solitaire in the ring with a red rose that is surrounded by all white and brown paper wrapping. Sometimes, flawless-flutter is a vibrant and upbeat arrangement that has daisies, roses, and berries, with a butterfly serving as an accent.
The most common composition of flawless flutter is red roses with baby's breath wrapped in vibrant color paper. It can be customized depending on the customer's demand. The size of a bouquet varies too, but most people buy these flowers in big sizes. Most people buy flawless-flutter on wedding anniversaries, Valentine's Day, and birthdays.
Categories of Flawless Flutter
There are also several categories of this bouquet i.e., flower baskets, flower boxes, wedding specials, and florist artistry.
Where to buy this beautiful bouquet?
If you want to buy this beautiful bouquet called flawless flutter to send your loved ones then look no further than Blossom Florals. We are delivering this stunning bouquet to your doorstep on the same day. Blossom florals sells this bouquet at very affordable prices than others. We have a huge collection of beautiful flowers and offer same-day delivery online too. So do not wait and visit our website to place your order right now.