Chocolate Bouquet Lahore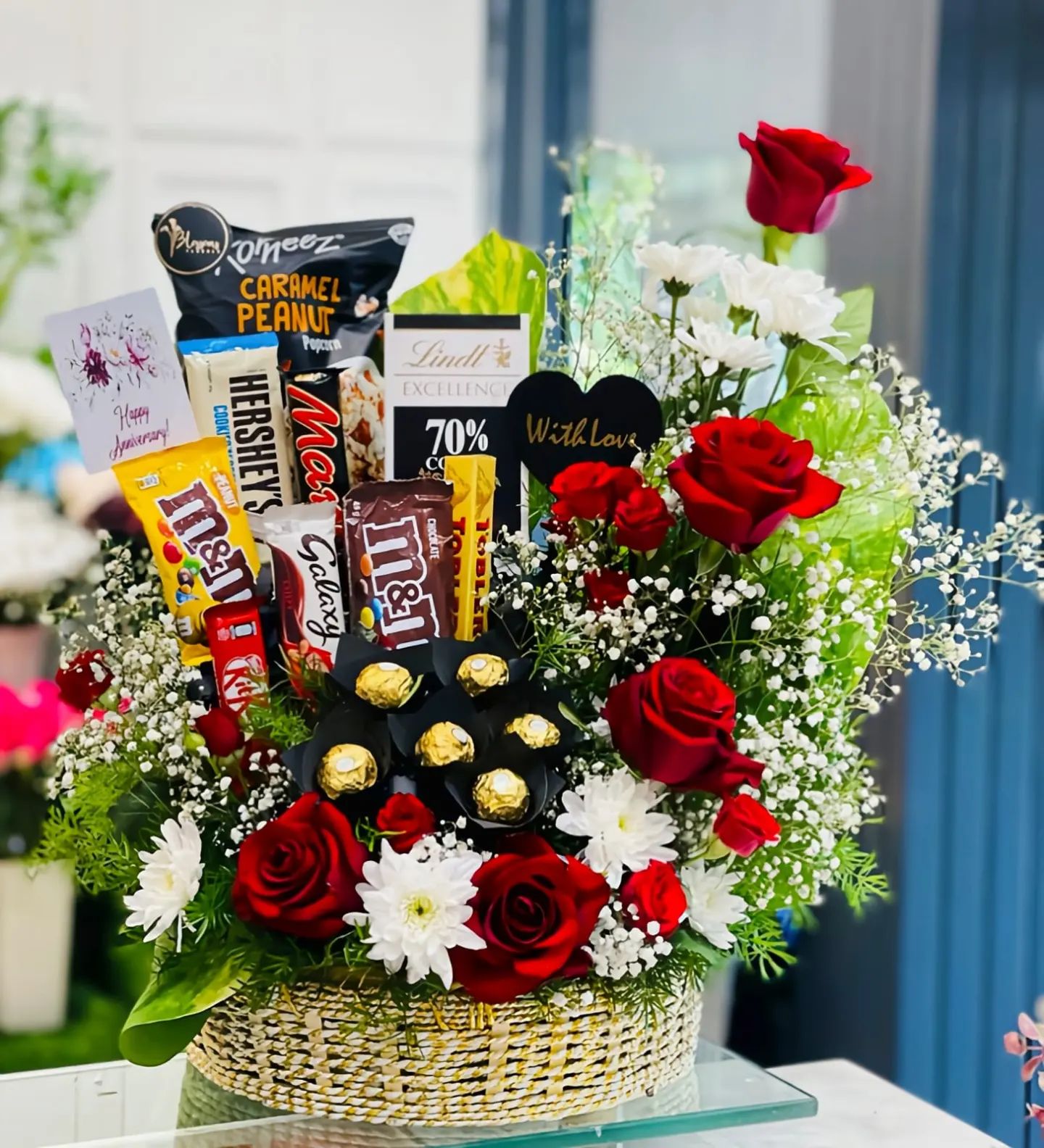 Where to Find the Best Chocolate Bouquet in Lahore?
Who doesn't love chocolate? It's so versatile – you can use it in baking, as decoration, or even just to snack on! However, chocolate bouquets are more than just delicious. They have been around for some time now, and it's no surprise considering how cute and delicious they are! They add a bit of flair to any setting and are perfect for any occasion from birthday gifts to Mother's Day treats.
How to choose a chocolate bouquet?
Undoubtedly, chocolate bouquets make the perfect gift for any occasion, whether it's Valentine's Day, a birthday, or even just to show your care. Are you a chocolate bouquet lover or planning to send one to someone special? Wait! We have a few tips you should keep in mind while choosing a perfect bouquet full of chocolates.
1: First, make sure to choose a bouquet that's made with high-quality chocolate.
2: Second, pick a bouquet that's beautifully arranged and includes a variety of different types of chocolate.
3: Third, choose a bouquet that's appropriate for the occasion.
4: Fourth, pick a bouquet that's within your budget.
5: Fifth, take into consideration how long it will last. You don't want to spend all this money on something that won't be eaten before it goes bad!
6: Finally, don't forget about taste! Taste is king when it comes to choosing a chocolate bouquet so try not to get one just because it looks good. It may look beautiful but if you can't even eat it then what's the point?
Where to buy chocolate bouquets?
Are you confused or wondering where to buy a perfect chocolate bouquet in Lahore, look no further than Blossom Floral Shop. Whether you want an all-chocolate bouquet or one with other treats mixed in as well, they have a wide range of bouquets to choose from. Plus, their staff is always willing to help you find the perfect one for your needs. They also offer a delivery service so you can have your bouquet delivered right to your door. That way, you don't have to worry about waiting around until someone gets back from work or meeting them somewhere. You can just stay home and relax!