Flower Shop Near me
Flowers are one of the best presents that your loved ones would love to have at their wedding, anniversaries, birthdays or other important events of their lives. Now that you've decided to gift a flower bouquet at the upcoming event, the next thing is to find the best flower shop near me.
If you visit a flower shop, you would see a huge array of flowers and that would definitely leave you confused. Therefore, it is better to do some homework before you physically start looking for a flower shop. The first thing is to decide which kind of flower bouquet you need and for what occasion you need it. Different flowers represent different emotions, so decide what the flowers are for and it would then be easier to find the best flower bouquet.
These are some of the bouquets available at the online store of Blossom Florals:
Roses
Chrysanthemum
Customized
Bridal
Chocolates
Lilies
Christmas
Flowers are good for every event and occasion, both to gift your loved ones and have it as a gift. Here are some of the occasions that need a celebration and a flower bouquet:
Valentine's Day
I'm Sorry
Mother's Day
Father's Day
Get Well Soon
It's A Boy
It's A Girl
Birthday
Thanks
Congrats
Anniversary
Eid Wish
Flowers are a natural wonder that not just serve the sole purpose of being gifted as a bouquet, but are used for other decoration and creative purposes as well. Whether it's a wedding or an engagement ceremony, having flowers to adorn your place is a beautiful thing. When the sweet scents fill the whole place, they create an unimaginable aura of love and happiness.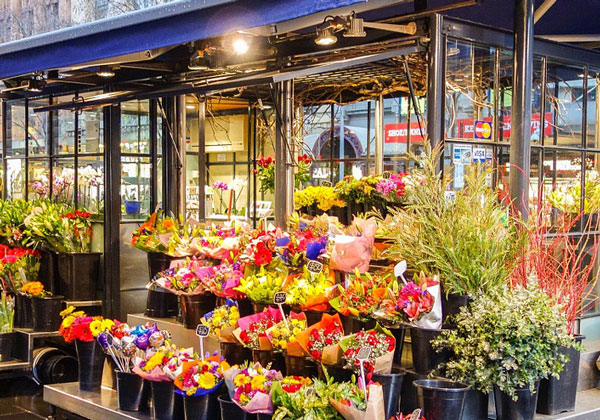 These are some purposes other than bouquets for which flowers are used:
Flower Jewelry
Engagement tray
Groom garland
Boutonniere
Car décor
Room décor
Mehndi Thaal
In addition to these, you could also make your events unforgettable by having flower baskets and flower wreaths.
How to find the best flower shop near me
Looking for a place in Lahore to order your favorite flowers and get a customized bouquet? You are at the right place as Blossom Florals makes and sells the most beautiful bouquets of roses, chrysanthemums, chocolates, and lilies. You could customize the flower bouquet for weddings, Christmas, and other important occasions.
So, pick your phone and order your favorite flower bouquet in just a few clicks!