Introduction and significance of Independence Day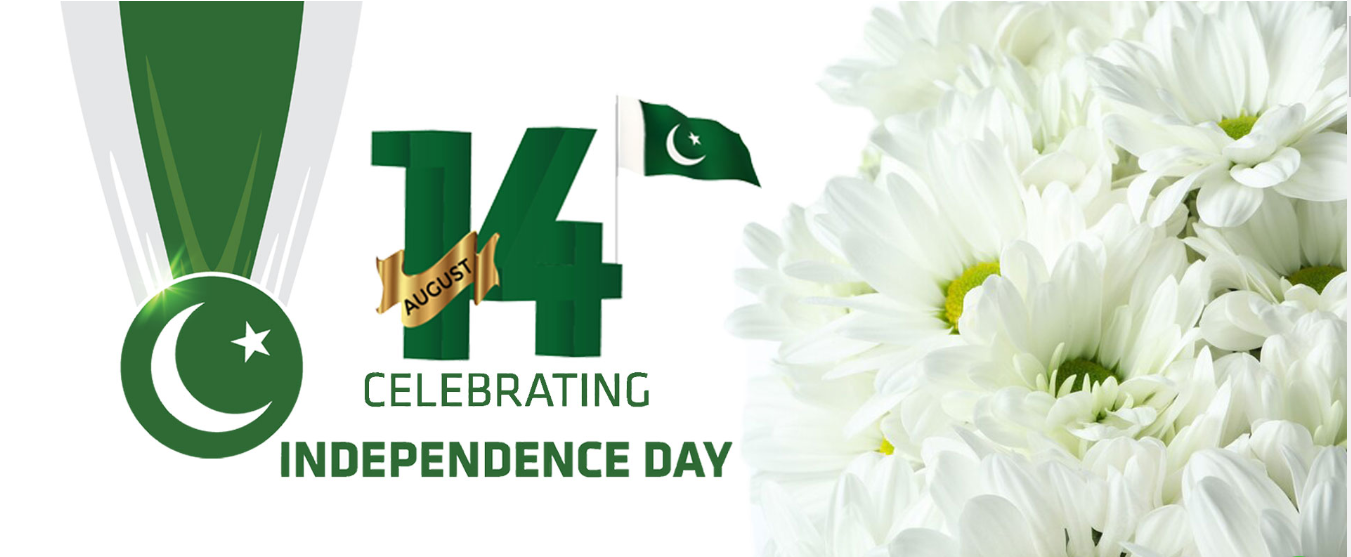 Pakistan's 75th Independence day is coming and this day has much significance for Pakistanis. . This is an event of utmost happiness for millions of Muslims who were under not only colonial oppression but also the oppression of Hindus. The significance of this day is not less than a blessing and Pakistan the land is not only a land but here lies the heart of millions of people who were in a hope to achieve prosperity, happiness, freedom, and religion liberty.
Pakistan was not made in a day it was the effort of centuries old struggle, from the great reformist Sir Syed Ahmed khan to the philosopher Allama Iqbal and to the political leader Quaid e Azam. And many others who give their lives who struggled for this piece of land. These are not only people who had shown utmost bravery and struggle for the peace and liberty of Muslims. These also show that the Pakistan is the name of a political, religious and social social freedom of Muslims in subcontinent.
This day should be celebrated with happiness and this day we should also thanks god for giving us and a beautiful land. The land whose beauty is spread from Himalayas to the plain of and to the Arabian Sea. The green and white flag is our pride and we love Pakistan.
Flowers & Independence Day:
Introduction:
Flowers are synonymous to beauty, prosperity love and are always given in a joyous moment. Flowers signify love and whenever or wherever there is flower that signifies peace and prosperity. Flowers and beloved are quoted in comparison by poets. Flowers and peace are noted by political activist. Flower and prosperity are jotted together by optimists. This is the day when we should spread love, peace, prosperity and hope for the better future with flowers.
Flowers are the beauty of every occasion for centuries flowers have been used for major events, May it be the ceremony, or party or marriage or birthday or to express love or any joyous event. Flowers have always been the 1st priority to and it always spread love among beloved. The fragrance of rose arouse one's soul and compel one to vanish all the hatred and only spread love.
Roses:
Red roses are the most beautiful gift for spreading love and happiness. It always spread love among beloved. The fragrance of rose arouse one's soul and compel one to vanish all the hatred and only spread love. Roses are available in different color and each color symbolizes different things.
Symbolism: Red rose symbolizes sacrifice, hardness and enthusiasm while white rose symbolizes hope, purity for purpose and innocence although blue rose symbolizes vigilance, perseverance, and justice. Although, Lily is also used flower that is the symbol of peace and what could be better to spread peace. With lily in this political chaos, disruption, and crisis lets forget whatever party we are from whatever is our ideology lets make peace and say we are one. We all are Pakistani and spread peace with lily.
Use of flowers on Independence Day:
Decorate your homes:
Fill your kitchen, front doors and back porch, or any living space of the home with the beauty of fresh flowers in unique patriotic colors. Flowers such as red roses, lilies, Chrysanthemum, Deco, Bird of paradise, Spray rose, Baby breath, Sloshia ,Sunflower, Gladiolus, Tube rose, Stock and Lazianthus etc are being used for this purpose specifically.
Patriotic Flower arrangement:
When you want to gift floral arrangement to a veteran or somebody who is currently serving in the military forces, you can never go wrong with a combination of red, white, and blue flowers. These patriotic floral arrangements are also perfect for gifting to a cemetery or a community event to honor those people who have served and are currently serving for our country.
Wearable Patriotic Bloom:
If you are attending an Independence Day party, parade or ceremony wear white or green color dress of blooms with ribbons it or on your jacket as a boutonniere. Wearable patriotic flowers are also a great gifts for current or former military persons or personnel.