Mehndi Thaal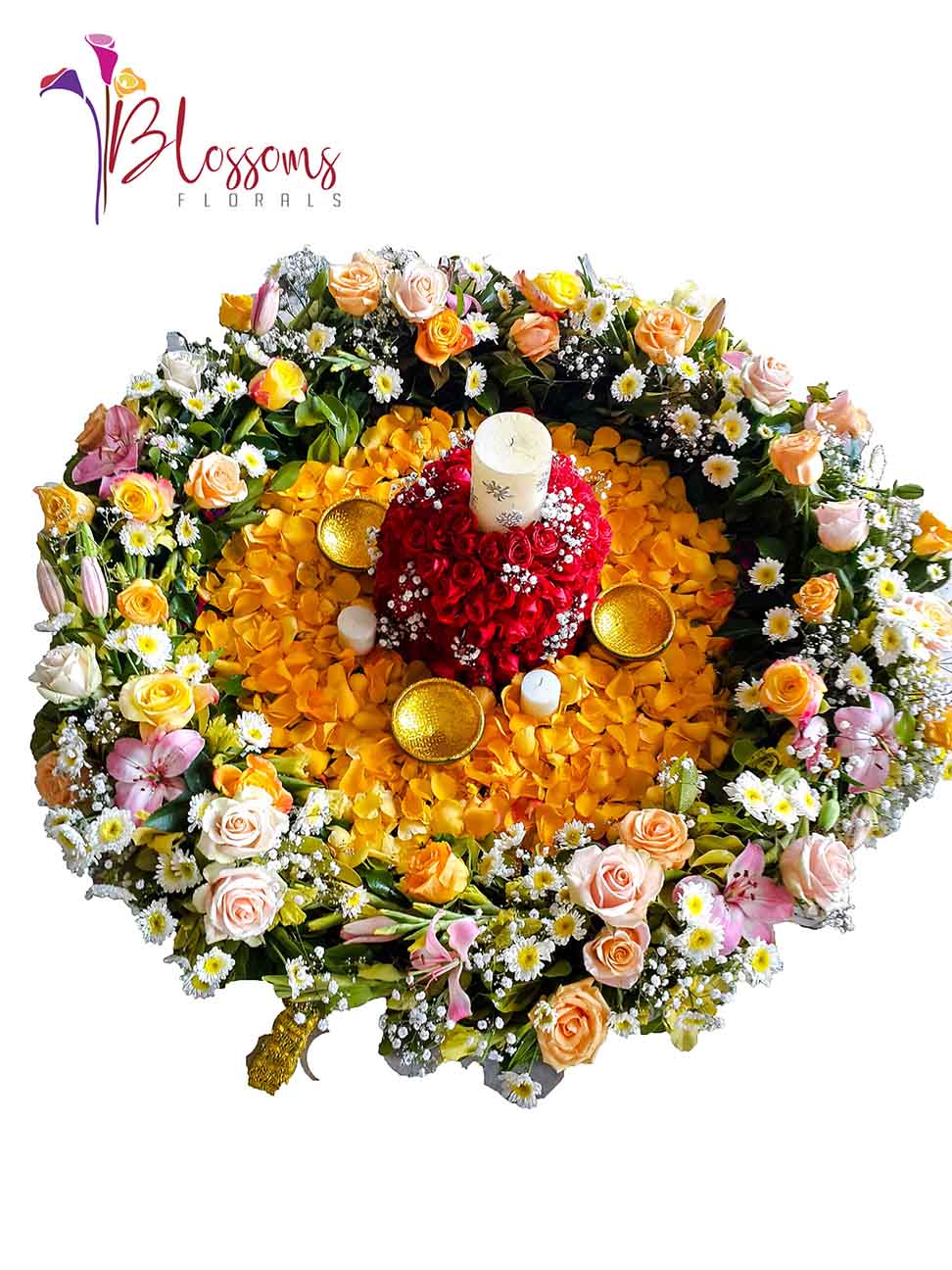 Get the Perfect Mehndi Thaal for your Next Party!
The mehndi thaal is an essential part of every Pakistani & Indian wedding. Girls love holding decorated thaal and plates on the occasion of mehndi and no mehndi occasion can be completed without them. If you're planning to have one in the near future, you should get a special thaal to store your henna paste and accessories.
A Short History of Mehndi
Mehndi also called Henna is a form of body art that has been practiced in India and Pakistan for centuries. The word mehndi comes from the Sanskrit word mendhika, which means to color. Traditionally, mehndi is applied to the hands and feet of brides before their weddings. The paste is made from powdered dry leaves of the henna plant, and it stains the skin a deep red-brown color.
What is a mehndi thaal?
It's a well-decorated plate used to hold henna paste, bangles, sweets, dry fruits, etc during mehndi ceremonies. The thaal is often decorated with intricate designs and is an essential part of any mehndi celebration.
How Do You Choose the Right Thaal?
When it comes to choosing the right Thaal for the mehndi occasion, there are a few things to keep in mind. First, think about how many people will be attending the event. If it's a small gathering, then a smaller thali may be sufficient. On the other hand, if you're expecting a large crowd, then you'll need a larger one. Second, consider the design of the thaal. Some are more ornate than others and can take up more space.
How Much Should I Pay?
When choosing a thaal for mehndi, consider your color preferences as well as how much you're willing to spend on it. When it comes to paying for a Mehndi Thaal, there are a few things you should keep in mind. First, the size of the Thaal. Second, the quality of the materials. And third, the intricacy of the design.
Where to Buy Best Henna Thaal?
If you're looking for the best place to buy a decorated Thaal for mehndi, look no further than Blossom Floral. They have a wide selection of Henna Thaal in all different sizes and styles, so you're sure to find the perfect one for your next party. Plus, their prices are unbeatable. So what are you waiting for? Come visit their outlet or place an online order!