Refining Pink Glow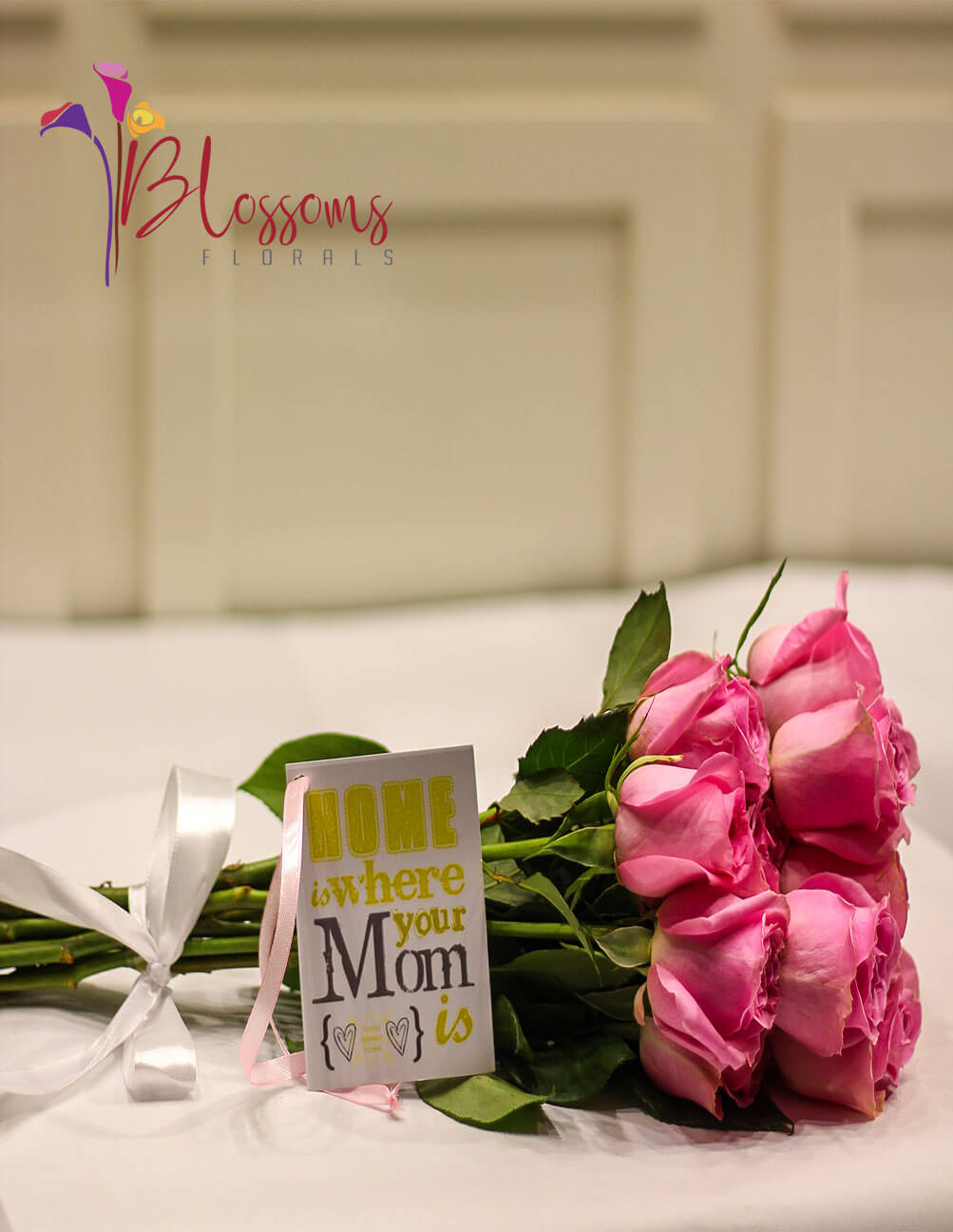 Five Occasions to Give Pink Roses
Whether you're looking to show your appreciation, express your love, or simply show someone you care, pink roses are always a welcome gesture. But did you know that there are different types of pink roses, each with its own meaning? In this blog post, we'll explore four occasions where pink roses would make the perfect gift. From anniversaries to baby showers and more, read on to learn when it's appropriate to give a bouquet of Refining Pink Glow which is made of a bunch of pink roses joined with a white ribbon. You can add a card along with this beautiful bouquet according to the occasion.
What Do Pink Roses Mean?
Pink roses are often associated with femininity, grace, and elegance. They can also convey appreciation, thankfulness, and admiration. Pink roses are sometimes given in place of red roses to show admiration for someone without romantic feelings.
Friendship
When it comes to friendship, pink roses are the perfect way to show your appreciation. Whether you're celebrating a special occasion or simply want to let your friend know how much they mean to you, giving a bouquet of pink roses is a thoughtful gesture that is sure to be appreciated.
Birthday
There is no denying that pink roses bouquets are romantic. They're often given on Valentine's Day, but they can also be given for other special occasions including birthdays. A birthday is a perfect time to show your friend how much they mean to you. Pink roses are traditionally associated with warmth and happiness, making them the perfect way to wish your friend a happy birthday.
Anniversary
Pink roses bouquets specifically called on our website as refining pink glow, are the perfect way to show your affection on a special anniversary. Whether it's your first year or your fiftieth, pink roses are a romantic way to express your love.
If you're looking for a unique way to celebrate your anniversary, consider giving your spouse or partner our beautiful pink glow bouquet. Pink roses symbolize love, appreciation, and gratitude, making them the perfect gesture for an anniversary. Plus, they're just plain pretty!
New Baby Girl
If you know a family who has recently welcomed a baby girl, what better way to congratulate them than with a beautiful bouquet of pink roses? Pink roses are the perfect way to show your love and support for the new family.
Just because
Sometimes the best reason to give someone flowers is "just because." And there's no better way to show your love than with a bouquet of Refining Pink Glow
Where to Buy a Pink Glow Bouquet?
If you want to buy this beautiful bouquet made of pink flowers anywhere in Pakistan then Blossom Florals can be your ultimate stop. You can purchase it by placing your online order at a very affordable price than other online shops.