With Love Rose Box Gift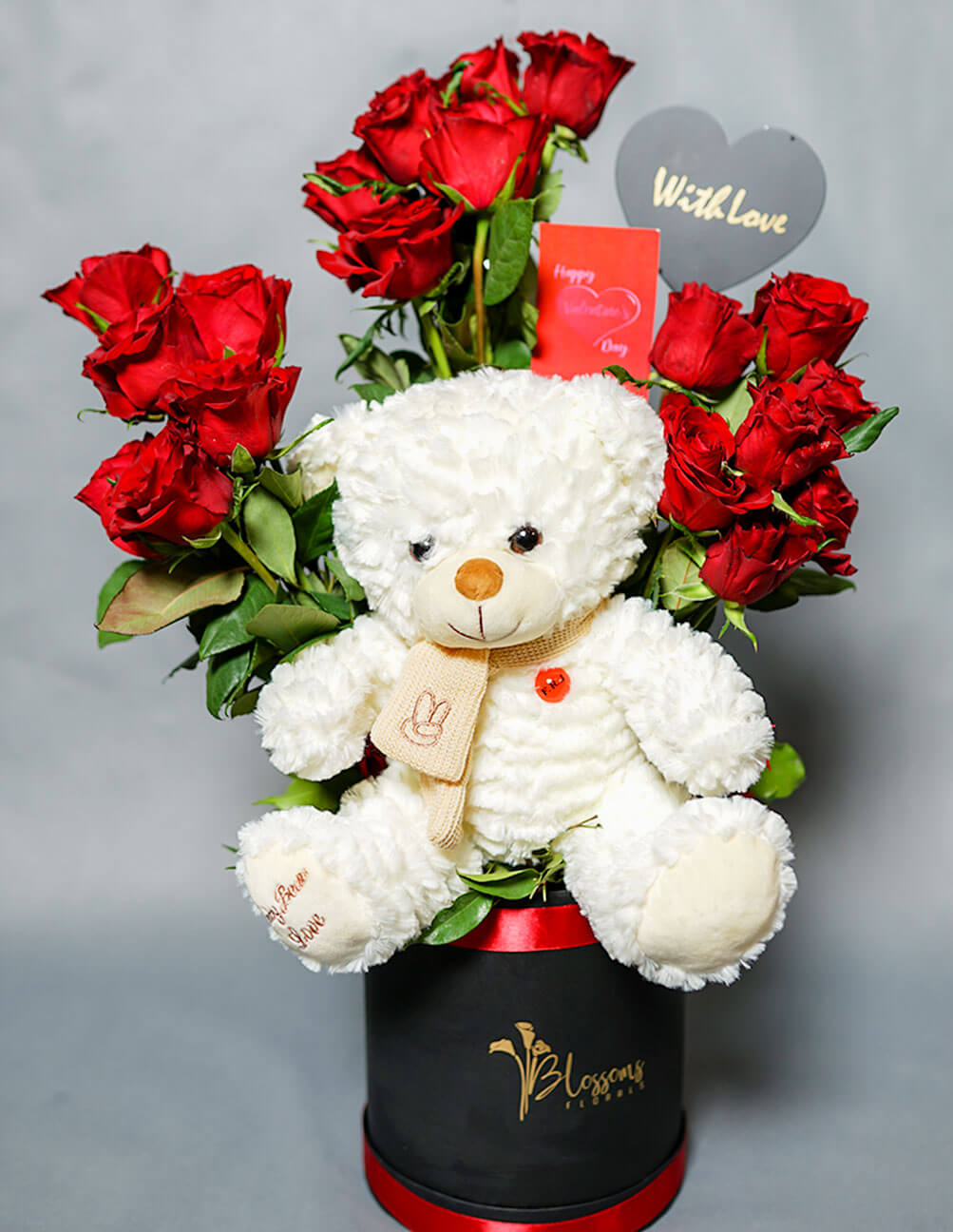 With Love: A New Addition to The Rose Box Gift
A rose box gift is a simple, yet beautiful way, to show your love for someone special. But what if there was something even more special that you could add to the rose box gift? We are excited to announce our newest addition to the rose box gift, With Love. This is a special box containing red flowers that allows you to add a personal note to your rose box gift. This way, you can make sure that your loved one knows just how much they mean to you. If you are looking for a way to show your love in a truly unique and special way, look no further than this beautifully romantic gift called 'With Love'.
What is the Rose Box Gift?
The Rose Box Gift is a new addition to the popular rose box gift. This attractive black gift box includes an alluring bunch of red roses, a cute teddy bear, and a tag card. All these pretty items make the perfect gift for any occasion, whether it's Valentine's Day, an anniversary, or just because.
Why the Rose Box Gift is Special?
There are many reasons why the rose box gift, "With Love" is special. For one, it is a very unique and thoughtful gift that is sure to surprise and delight the recipient. The rose box gift is also a great way to show your loved ones how much you care about them, as it is a gift that can be enjoyed for many years to come.
Another reason why this gift box is so special is that it is a very versatile gift. It can be used as a decoration in the home or given as a present for any occasion. Whether you are looking for a birthday present, an anniversary gift, or even just a token of your affection, the With Love box gift is sure to fill the bill.
So, if you are looking for a truly special and unique gift, then look no further than this amazing gift box. It is sure to please anyone who receives it and will become a cherished part of their collection.
Conclusion
We hope you enjoyed reading about our new addition to the rose box gift! If you're looking for a thoughtful and romantic gesture, this is definitely it. You can buy With love by visiting The Blossom Florals or simply placing an online order and you will be able to get it at your doorstep as we offer faster, more convenient, and economical delivery service all over Pakistan.