My Valvetine Love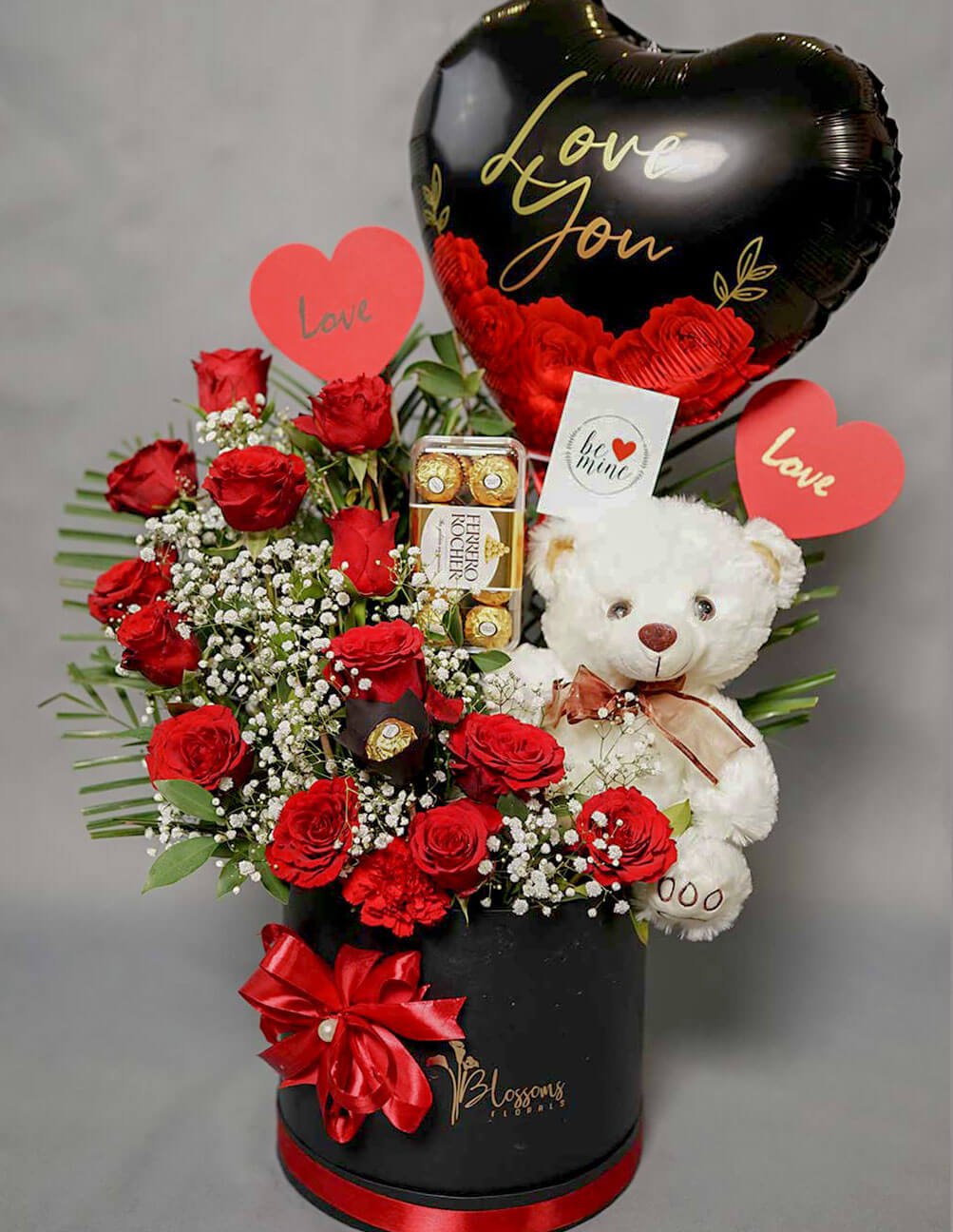 My Valvetine Love: A Next-Level Bouquet for your Special ones
Valentine's Day is just around the corner, and if you're already thinking about what to get your special someone then you are at the right place. While chocolates and flowers are always nice, sometimes you want to go above and beyond to really show your love. If you're looking for something extra special this year, why not try a bouquet made of luxury materials? Blossom Florals offers a wide range of beautiful bouquets made with a high-end Ferrero box. Not only are these bouquets gorgeous, but they're also unique and sure to make a lasting impression. So if you really want to wow your Valentine this year, go for something luxurious, like a bouquet from My Valentine Love.
What is Valvetine Love?
My Valvetine Love is a next-level bouquet for your special ones. This bouquet is made with red roses and a white baby's breath. The bouquet box is wrapped in black paper and tied with a red bow. This aesthetically pleasing bouquet comes with red roses, baby's breath, chocolates, a love balloon, a teddy, and a tag card.
What Makes Valvetine Love special?
Valvetine Love is a pretty bouquet for your special ones. What makes My Valvetine Love special is the quality of the bouquet and the care we put into each arrangement. We only use the freshest flowers and our arrangements are always made with love.
Why Give the Gift of Valvetine Love?
Valentine's Day is a special day to express your love for one another. What better way to show your affection than with a gift that keeps on giving? A Valentine's bouquet, My Valentine Love is the perfect present to show how much you care.
Not only are our bouquets beautiful and fragrant, but they also come with a special message of love. Each stem is hand-picked and arranged with care, so you can be sure that your loved one will feel extra special on this day of love.
How to order Valvetine Love Bouquet?
If you're looking for a unique and memorable Valentine's Day gift, look no further than the My Valvetine Love bouquet from Blossom Floral. This luxurious arrangement features red roses, white lilies/baby's breath, and much more.
To order your Valvetine Love bouquet, simply visit the Blossom Floral website and select the "My Valvetine Love" option from the drop-down menu. Then enter your delivery information and choose your payment method. Your flowers will be delivered fresh and beautiful, just in time for Valentine's Day!
Conclusion
If you're looking for a truly unique and memorable gift for your loved one this Valentine's Day, look no further than a next-level bouquet like My Valvetine Love. Our expert florists will create a one-of-a-kind arrangement that is guaranteed to impress, and with our same-day delivery service, you can be sure that your gift will arrive on time and in perfect condition. So show your special someone how much you care this Valentine's Day with a lovely bouquet.